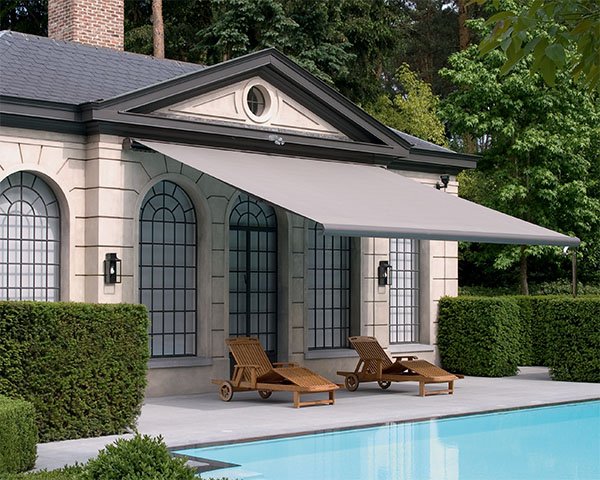 "The engineering precision and attention to detail makes the folding arm awning one of the best awnings available on the market today."
The simple yet stylish design and range of fabrics makes this type of awning a sophisticated and functional shade solution for any outdoor area. Designed to be easy and functional to use you have a couple of options when operating.
Folding arm awnings can either be operated manually with a crank handle, or be fully motorised, with the additional options of remote control and sun and wind sensors being available.