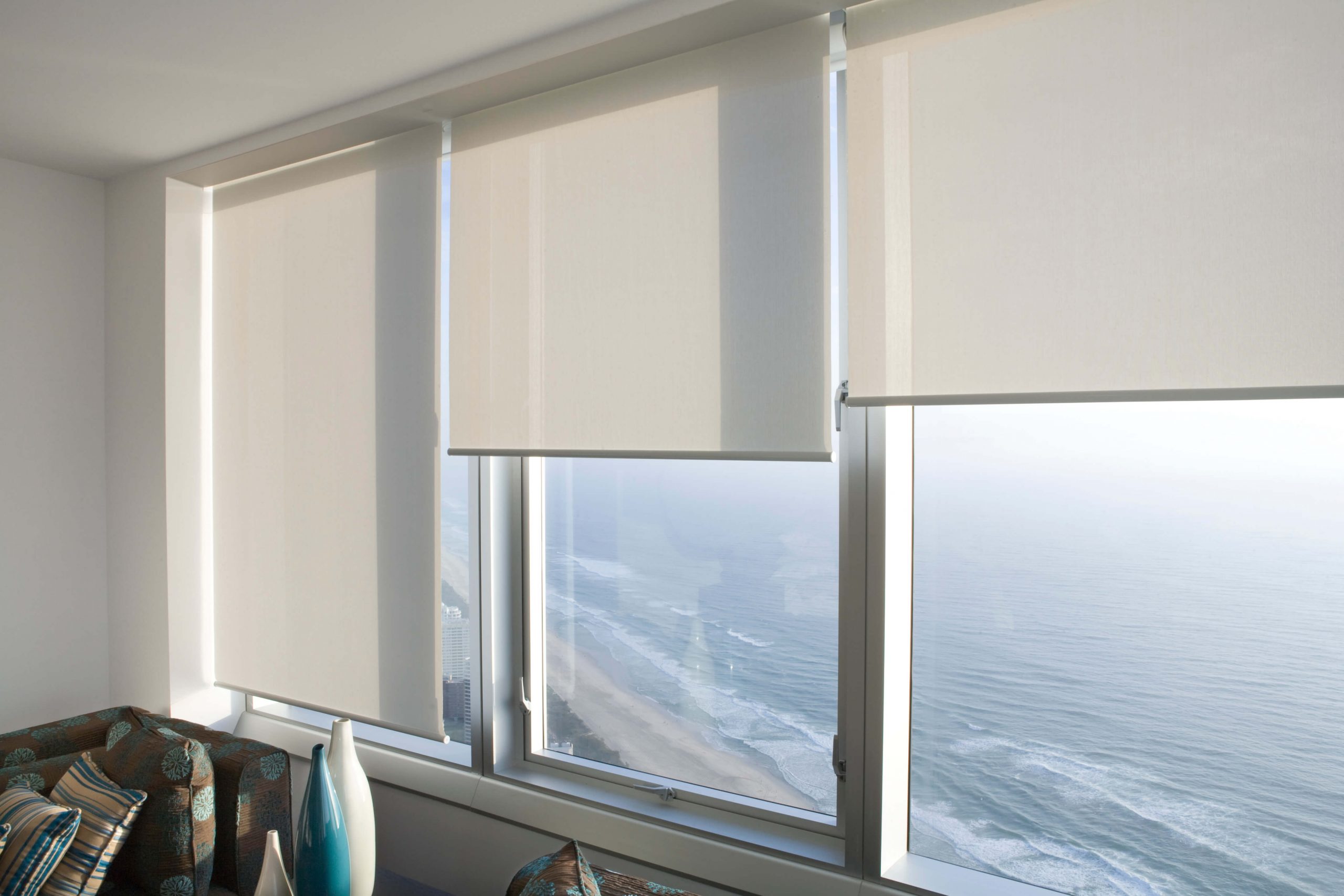 "Rollers are available in a superb range of materials with a variety of finishes."
This style is very popular in both new and older homes. Coordinating chain and brackets are also available.
Roller designs are also available with a "Day/Night" option, whereby two designs are mounted on one bracket, one made from sunscreen (see-through) material and the other either a blockout or translucent material. Enjoy privacy during the day, whilst still enjoying the view through your sunscreen awning. At night, the other design gives complete privacy.