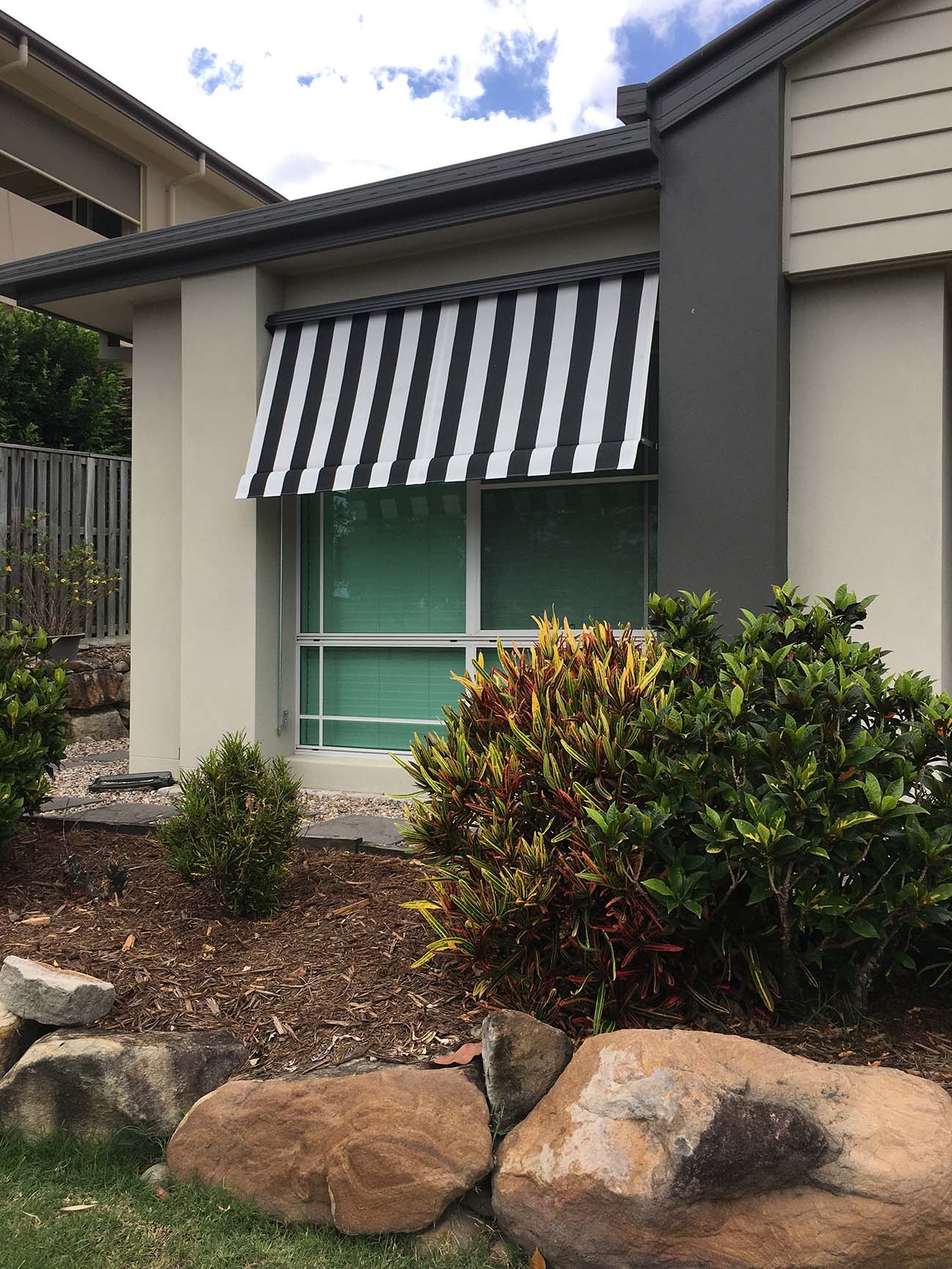 "Auto roll-up awnings are practical and functional and enhances any décor of your home. You can select from a wide range of traditional fabrics."
Auto roll up awnings are the ideal solution when aiming to reduce the heat and glare absorbed by your windows, whilst maintaining a stylish look to your home. Available in a range of modern acrylic canvases and sunscreen materials, they are able to be raised and lowered with ease and locked into place to give you the shade you require.
Supplied with a matching or contrasting headbox, available in a wide range of colours, these are amongst the most popular and practical awnings available for this purpose. All our awnings are manufactured with high quality componentry to ensure a long lasting product.